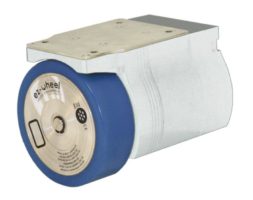 Warequip Australia home of powered innovation is proud to release the latest technology in compact powered drive wheels for a multitude of applications.
The EZ Wheel represents the only powered drive wheel in the market place today with embedded motor and batteries.
The fully integrated motor and batteries provide a compact drive wheel with a reduced space requirement enabling it to be fitted to any device quickly and easily.
The EZ wheel range is available from 160mm diameter up to 300mm diameter, speeds up to 12 Kmh, moving loads up to 1000kg, can be wireless, is waterproof and maintenance free.
The revolutionary solution can be quickly and easily adapted to fit and power any rolling material, load handling or people transportation.
So why use an EZ Wheel? They help reduce your companies exposure to lifting claims and improve worker efficiency and wellbeing.